A software for Richard Burns Rally
for making Recce and writing pacenotes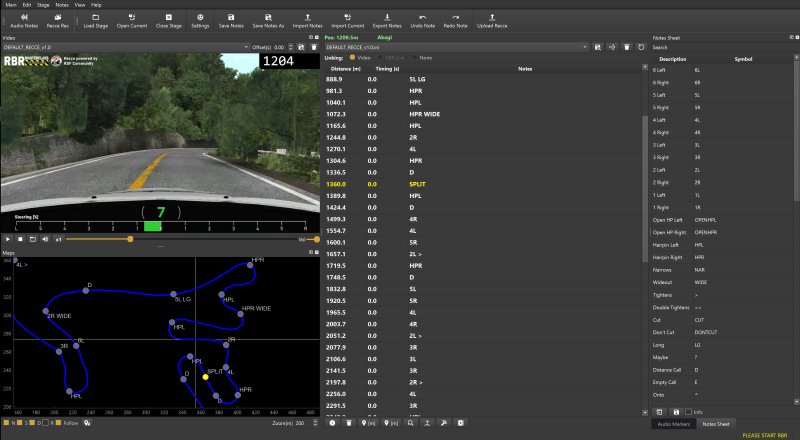 System Requirements:
Windows 10 or later,
RallySimFans
To install and run Richard Burns Rally with RSF go to
RallySimFans
To record your own Recce you can get OBS
here
Special thanks to all contributors of the Recce campaign: Luis Carreiro, TAABELI, DG301, AleksiP, Kringel, Luppis, DDT, Fabz, H. Rampanen, Janne Laahanen, Jason Murphy, Kuperis, Mikro, SpadoKln, Svensik, T6, Thelc, tobier, Hatchet, Owen Morgan, Thom B, Shakey-Deal, N1nf, Liam Berg.

Special thanks to the supporters of this project: mika-n, Janne Laahanen, Shakey-Deal, Joonas Lönn, Fabz, Thelc.

And a very special thanks to the almighty WorkerBee for everything you did for RBR!